It's a new year, which means new cars! This month, Detroit hosts the North American International Auto Show (NAIAS). Starting with press, industry, and charity previews January 12-16, the public auto show runs nine days from Saturday, January 17 through Sunday, January 25, 2015.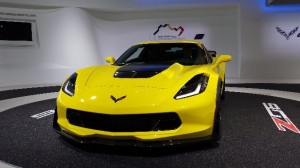 This auto show is a popular venue for automakers to unveil new product launches for the year ahead. For 2015, there are about 40-50 potential launches anticipated during the two days of Press Preview (January 12 and 13).
Not only is the Detroit Auto Show an opportunity to announce new vehicles, it's also a venue to showcase the most impressive vehicles found across the world. An estimated $6 million worth of exotic vehicles will be on display at the auto show at the COBO Center in Detroit, Michigan.
This year marks the 27th anniversary of this NAIAS international event. According to their press release, "NAIAS is among the most prestigious auto shows in the world, providing unparalleled access to the automotive products, people and ideas that matter most, up close and in one place."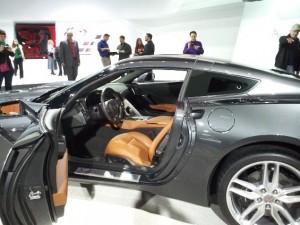 The event also attracts big names in the auto industry, with more CEOs and VIPs attending than any other auto show in North America. Large automakers regularly choose this venue to make special announcements.
In its 27th year, the 2015 Detroit Auto Show is the first to include a "Technology Showcase" which will feature new products, the integration of technology in vehicles, and new high-tech advancements for automobiles in the year ahead.
Stay up-to-date on the latest developments from the NAIAS Detroit auto show – follow us on Facebook to join the conversation about this exciting auto event!